WP Engine, our recommended WordPress hosting solution
If you are looking to host your website that is built on WordPress (be it targeting audience locally in Singapore,  in the region, or globally), WP Engine is a great hosting platform we suggest.
It has all the tools and support you need for your website running on WordPress. Be it a blog, e-store, corporate website or a web portal. The number 1 WordPress hosting solution.
What we like about WP Engine?
Having helped our customers built many websites with WordPress, we have used many hosting providers before to gain a great deal of experiences in choosing a robust web host. WP Engine really shines when it comes to WordPress hosting. We prefer and recommend it as the choice for our customers.
The main reasons for recommending WP Engine:
– WordPress only hosting
– Comprehensive hosting tiers
– Feature rich hosting tools
– Performance and security driven
– Great technical support and documentation
Why host your WordPress site with WP Engine?
If you require dedicated hosting in Singapore Data Centre location, it is available through custom premium packages.
Who do you go to for help?
Sure, if you want to leave the kinks to the experts, let us handle it. Even better, complement to your overall web and digital operations.
Contact us, The WP Engine Singapore Partner, to leverage on the reliable hosting platform!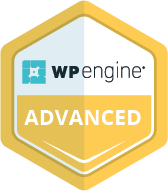 We are WP Engine experts and a partner based in Singapore.

Why engage WhooshPro for your WP Engine WordPress Hosting
Hear what our clients say.
Some of our WordPress and WP Engine related projects