Search Engine Indexing and Ranking
We all know how useful search engine is to our daily lives, but we may not be apparent to how it works, especially when it comes to search indexing and ranking. Here is an explanation of how the pieces come together based on our knowledge and experience for many years, helping our customers achieve a certain level of search engine optimization and ranking. Using Google, the search engine behemoth today, as the example.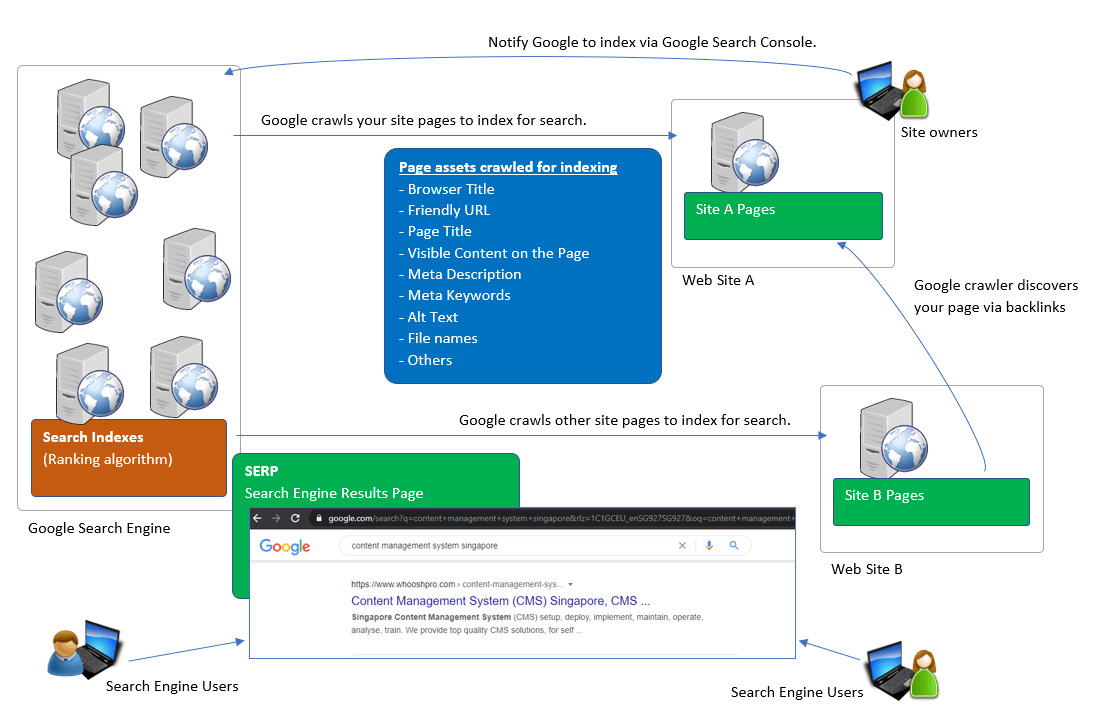 What contributes to the ranking may include, but not limited to, the followings. Browser title, friendly URL, page title, visible content on the page, meta description and keywords, alternate text, file names, and many others.  From on-page, to off-page SEO attributes. It all boils down to the SEO basics.
Planning for your SEO Strategy?
Give us a rating or leave a review on Google